Meet our Women's Giving Circle Members
Together, we can make a difference in the lives of women.
From nursing to entrepreneurship to law and everything in between, our members bring varied backgrounds and experiences to the table. No matter your age or background, there is room for you in The Circle: like—minded women who would like to make an impact on the Adelphi community gather and pool their resources. 
You don't have to be an Adelphi panther to join, just a panther in spirit!
---
Chelsea Wollman*
Chair
President of the Nursing Class of 2014
Honorable Mention Recipient of the 2014 Women's Giving Circle Courage to Inspire Strength to Empower Essay Contest
e – chelseawollman@gmail.com
Chelsea Wollman B.S., RN a graduate of the College of Nursing and Public Health Class of May 2014 joined the circle after being awarded the Women's Giving Circle Courage to Inspire, Strength to Empower Honorable Mention Essay Contest in 2014. Chelsea has helped to create the new WGC website and is a member of the WGC Executive Committee formed in September, 2016.
During Wollman's time at Adelphi University, she was a four-year student-athlete of the Women's Soccer Team as well as an Admissions Ambassador, Resident Assistant, and served a two-year term as President of the Student Nurses Association (SNAP) on Campus during her Junior and Senior year. Wollman had the opportunity to travel abroad twice with the College of Nursing and Public Health on two mission trips to the Villages of Peru as well as the Navajo Nation in Arizona which encouraged her to travel more upon graduation.
As a native of Northford, CT, Wollman moved to New York permanently upon completion of her Bachelors of Science in Nursing and accepted a full-time position as a Critical Care Nurse in the Neurosurgical Intensive Care Unit at North Shore University Hospital within the Northwell Health System, while also working per diem at Winthrop University Hospital.
Wollman enjoys staying connected with her alma mater and has recently been elected as President of the Alpha Omega Chapter of the Sigma Theta Tau International Honor Society of Adelphi University after serving as the President-Elect in 2015. She was honored as an Adelphi 10 under 10 inductee in 2017.
---
Kathleen Watchorn*

Vice-Chair
Coordinator of Programs and Projects, Division of Student Affairs 
e – watchorn@adelphi.edu
Kathleen Watchorn, member since 2017, is a triple graduate of Adelphi, earning first an associate's degree in 2001, a Bachelor of Arts in 2004 and then a Masters of Fine Arts in Creative Writing in 2011. She recently celebrated her 20th year in service at Adelphi where she currently serves in the Office of the Dean of Student Affairs and as an adjunct instructor. Watchorn's work brings her into daily personal contact with many students, undoubtedly the most rewarding part of her time at Adelphi.
Long a passionate advocate for a more sustainable environment, Watchornhas spearheaded two major initiatives at Adelphi aimed at reducing waste, re-purposing items and recycling the rest. Begun in 2005, the "Think Before You Throw" program engages students, faculty and staff in major recycling and waste reduction efforts—thus the abundance of recycling bins throughout campus and the regular collection of batteries and electronic equipment. The "Make it a Million" campaign aims to encourage refilling of water bottles, resulting in the major reduction of plastic waste. Between Adelphi's Garden City campus, Hauppauge Center and the Manhattan Center, the 1,000,000th bottle mark was reached in November 2015. Watchorn has challenged the Class of 2020 to make it two million before they graduate and they are well on their way! 
Watchorn's interests in the environment led her to continue to create and participate in, what she calls, "Grow the Green" activities, both on and off campus, including participating in the People's Climate Marches, developing campus Earth Day activities, and Green Expo events. She also loves to garden, travel, and spend time with her husband, four children and two grandchildren. 
"I have watched with great interest, the growth of the WGC since its inception in 2011, and I am very excited to join this dedicated group of women. Giving back to the environment, to society, and to Adelphi have always been part of me. Now I join other like-minded women and look forward to what we can accomplish together."    
---
Antoinette Bellomo
Antoinette Bellomo, a member since 2017, holds an A.A.S. degree from Nassau Community College in Paralegal Studies and a Certification with Distinction in Paralegal Studies from Adelphi University. She is currently vice president/treasurer of the Parents and Families Association. Antoinette is very familiar with Adelphi University—her son completed his undergraduate and graduate degrees at the University, and her daughter is a first-year student as a Math major. She has held many volunteer positions at her local PTA for nearly 20 years, is very active in her community and is an advocate for education.
---
Ann Dick*
Founding Member
Member of the Cadet Nurse Corps.Fƒ
e – jdickmd@optonline.net
Ann Callahan-Dick began her Nursing career in September 1944 in the Cadet Nurse Corps at Adelphi, one of the first in the country. The Corps had been formed by the United States Public Health Service, Division of Nurse Education. It was mainly formed to relieve the nurses who were joining the Armed Forces during World War 2.
Callahan-Dick was raised in a small village, Schuylerville, in upstate New York. Her father was a General Practitioner and several of her relatives were in the medical fields. She often accompanied her father on house calls and hospital visits, and at times was asked to "Come into the office and watch" while he treated interesting patients—who never seemed to mind—no HIPAA in those days!
Upon graduating with a B.S., RN she began working at Nassau Hospital, now Winthrop University Hospital, and after two years she moved to Washington, DC, to work at Georgetown Hospital. After marriage, she and her husband moved to Houston, Texas where Ann worked at Hermann Hospital. She continued to work until the week before her first daughter was born. Eventually, she returned to New York with her four children from her first marriage. She returned to work at Nassau until a few years later she remarried, and she and her husband and their growing family moved into their home in Oyster Bay, Long Island. Over the years, Callahan-Dick raised nine children while managing a very busy household. Her husband was a Pediatrician with two busy offices, one of which was in their home. With nine children, several grandchildren and great-grandchildren, she loves hosting family parties.
Callahan-Dick and her husband loved to travel. They have been to Russia, Israel, Turkey, Greece, Canada, Australia, New Zealand, China, Cuba, and several European countries where they often attended Pediatric meetings. Unfortunately, her husband passed away in 2006. Callahan-Dick remains involved in her community, and is a founding member of the Women's Giving Circle at Adelphi. She really enjoys meetings at Adelphi and is amazed by the growth of the campus and the University.
---
Patricia Donohue-Porter, Ph.D., RN
e – donohue-porter@adelphi.edu
Patricia Donohue-Porter obtained her Ph.D. in Nursing from Adelphi University and is Associate Professor and Director of the Ph.D. Program of Adelphi University College of Nursing and Public Health. Her scholarly interests concern courage development in patients with diabetes' complications and nursing's role in courage development. These stem from her past clinical experience as a diabetes nurse clinical specialist. She is the Co-Principal investigator of the Improvement Science Research Network study examining "Cognitive Load, Interruptions and Distractions and their Effect on Procedural Failures and Medications Errors". This national multi-site study examines innovative ways of improving safety in medication administration by nurses.
Her teaching at the doctoral level includes the courses Philosophical Foundations of Nursing Science and Qualitative Research Methods and she guides the development of dissertations of Ph.D. candidates. She is a member of Sigma Theta Tau, the International Honor Society of Nursing and the New York Academy of Medicine. She co-chairs the Theory Research Interest Group of the Eastern Nursing Research Society. She has multiple publications and presentations in the areas of courage, diabetes, leadership, nursing theory, team science and safety in nursing.
---
Judy Fleishman*
Founding Member
e – judyfleishman@optonline.net
---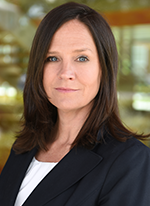 Erin Gayron
Founding Member
Advancement Liaison
e – gayron@adelphi.edu

Erin Gayron earned her Bachelor of Arts in Psychology from Queens College, City University of New York. A seasoned fundraising professional, she began her career in philanthropy in Washington, DC, at the Muscular Dystrophy Association (MDA), a national health care service non-profit. Gayron enjoyed a seven-year career at MDA, ascending the ranks until she was promoted to manage the number one market of MDA in New York City. Through partnerships she formed with institutions of higher education, her interest in transitioning her skills to higher education giving was sparked. She was hired by Adelphi in September of 2007 and has enjoyed a successful career in the Office of University Advancement. Gayron remains passionate about ensuring that a college education, specifically an Adelphi University education, remains accessible to everyone. "I worked several jobs to fund my college education. I often think if I had been more proactive about pursuing scholarships, I could have continued with my education rather than beginning my career to pay off my student loans." A founding member and University liaison to the Women's Giving Circle, Gayron is proud to work alongside the incredible women who continue to enhance the experience of Adelphi's student body.
---
Susan Grogg
Founding Member
e – susangrogg@hotmail.com
Susan Grogg graduated from the Goodman School of Theater at the Chicago Art Institute launching a nearly 30 year theatrical, film and television acting career. She founded the Hungry Actors Playhouse in Tucson Arizona, was a member of the noted Company of Angels theater group in Los Angeles, was on the faculty of the University of North Carolina School of the Arts, and has even coached University of Miami football players on camera technique. Grogg has appeared in numerous plays, television commercials, movies of the week and feature films. In 1980, Susan married Adelphi University Special Assistant to the Provost for Strategic Initiatives, Dr. Sam Grogg. Susan and Sam share an abiding interest in the arts and education. And the arts run in the family—her step-daughter, Brady Poole, is a former theatrical stage manager and her son, Zubin, is a videographer and editor. Together, Susan and Sam are continuing contributors to Adelphi University.
---
Amy Harrison*

Amelia Harrison, the director of Special Events and Constituent Engagement in Adelphi University's Office of External Relations, has over 30 years of experience working in academia and for not-for-profits.
Harrison joined the Adelphi community in 1989 and has worked in both the academic and the administrative sides of the University. She had graduated with her bachelor's degree in Anthropology from Barnard College in 1983, and in 1992, she earned her Master's in Education from Adelphi specializing in teaching English as a second language. Prior to joining Adelphi, Harrison was the director of Community Education and Public Information for the Epilepsy Foundation of Long Island. 
As the director of Special Events and Constituent Engagement, she is responsible for the branding and strategic use of large-scale campus events as a means to further engage alumni, parents and the local community in the life of the University.
---
Kaitlyn Henn-Woods*
University Campus Happenings and Events Liaison
e – kwoods@adelphi.edu
Kaitlyn Woods is a graduate from the Robert B. Willumstad School of Business, earning both her undergraduate degree in 2012 and an M.B.A. graduate in 2015. She has been a member of the Women's Giving Circle since February 2013. Woods helped to recreate the WGC Website and is a member of the WGC Executive Committee.
Woods is currently Senior Associate Director of Special Events and Constituent Engagement in Adelphi University's Office of External Relations at Adelphi University where she is responsible for the development and execution of the University's community relations program to meet the needs of internal and external audiences and serves as the University liaison for special events and initiatives for the President's office.
Woods enjoys staying connected to her Alma Mater, not only as an employee but by being an active member of the Women's Giving Circle.
---
Frances Belfiore Hilliard, M.S., RN
Following graduation from Nassau Community College, Hilliard realized a long-standing aspiration and became employed as a Registered Nurse at a hospital on Long Island. Her experiences in nursing centered around the care of adult patients needing care for a variety of common medical–surgical health conditions. In a short time, the realization struck that in order to advance in the profession of nursing, further education would be necessary. And so, next came the achievement of a BSN from Adelphi University. It was while studying at Adelphi that Hilliard became interested in patient/family teaching and counseling, particularly in regard to the management of chronic health problems (such as diabetes and cardiovascular disease). 
Upon graduation from Adelphi, Hilliard continued her employment at the same local hospital. Although the work was rewarding, she felt the need to develop further as a nurse, and so returned to Adelphi, this time for a Master's degree in nursing. In the course of these studies, an attraction towards nursing education developed. After graduation, Hilliard worked at a well-known cardiac specialty hospital and also taught part-time for several local nursing programs. In 1985, she joined the full-time faculty at Nassau Community College, where she taught until her retirement in 2010.
Since retirement, Hilliard has remained active with a number of different community and professional organizations. She has been a long-standing member of Adelphi's chapter of Sigma Theta Tau International and over the years has held various leadership positions within the chapter. Hilliard is a trained volunteer for the Medicare Rights Center, going out into the community to help people understand and better utilize their Medicare benefits.
Hilliard became part of the Women's Giving Circle primarily to give something back to Adelphi, an institution which has played a significant role in her nursing career. She is grateful to the University not only for the education it provided, but perhaps even more so for the mentors, role models, and friends that she has encountered at Adelphi over the years.
---
Burnetta Howell
Burnetta Howell is a graduate of the New York City Board of Education Office of Adult Continuing Education. She also attended Queensborough Community College School of Nursing, Long Island University and The Helene Fuld College of Nursing. Mrs. Howell has worked with the New York State Office for People With Developmental Disabilities, the New York City Health and Hospital Corporation (HHC), the State of New York Department of Health and also the private sector. She is a Retired Nurse. Mrs. Howell also completed theological seminary. She is a Licensed Pastor with the City of New York. She is also a Licensed Chaplain affiliated with the NYPD.
---
Kimberly Howell
Kimberly Howell currently serves in various capacities within family-run businesses, ministries and non-profit organizations all centered on community outreach. Her background is in the hospitality industry having spent over 15 years working for Marriott International, Hawkeye Hotels and also independently as a revenue management consultant. She is a graduate of Cornell University and an Adelphi M.B.A. alumna.
---
Gayle Insler
e – insler@adelphi.edu
Gayle D. Insler is currently Professor of Biology, has held a wide range of positions since joining the University in 1977, and is one of the founding members of the Women's Giving Circle. From 2008 through 2016 she served as the University's provost and senior vice president for academic affairs, and from 1997 through 2016 as dean of the College of Arts and Sciences. As Provost, she oversaw a highly successful Middle States decennial visit, helped the university earn the Carnegie Classification for Community Engagement as well as a place on President Obama's Higher Education Community Service Honor Roll with distinction. In 2011, with oversight and inspiration from Dr. Insler and her team, Adelphi launched a new Center for Health Innovation—designed to create and facilitate the development of practitioner-focused, interdisciplinary academic programming, research, community partnerships, and leadership to meet current and emergent healthcare needs.
She has been widely published in the fields of biology and parasitology, and is an active member in several professional organizations. Her area of scholarly interest is the physiology and biochemistry of tapeworms – an area which lends itself to interesting biological questions of growth, competition and survival.
Dr. Insler has served as Secretary on the NuHealth Foundation Board—the philanthropic board of Nassau University Medical Center, as well as the Rockville Centre Education Foundation. She graduated from Hunter College High School in New York City, received her B.S. in biology, cum laude, from SUNY Stony Brook, and her M.S. and Ph.D. in zoology from the University of Massachusetts, Amherst. Dr. Insler has been married to Harris Insler for 43 years and they are the proud parents of daughter, Rachel, their son-in-law, Gil, and son, Zach.
---
Angela M Jaggar*
e – amj1@nyu.edu

Dr. Jaggar, who holds a Ph.D. in education from New York University, began her career as an elementary school teacher in Plainview, NY. She then entered the field of higher education, teaching and conducting research in children's language and literacy development at New York University. During more than 30 years at NYU, she co-founded the University's Reading Recovery Project, which she co-directed for 10 years. She has held numerous leadership roles in professional education associations throughout her career.
Angela, who is a resident of Port Washington, has been actively involved in a number of not-for-profit organizations that serve children, education, and the arts. Dr. Jaggar has served on the Board of Directors of Port Washington's historic community center, Landmark on Main Street. Elected to the Adelphi University Board of Trustees in 2008, Dr. Jaggar, who is currently on the Board of Directors of the Family and Children's Association, has also provided her leadership to Belmont Child Care Association, Women on the Job and Literacy Volunteers of New York City. To further their support of those in need, Angela, and her late husband, Scott, established the Angela and Scott Jaggar Foundation.
Angela and Scott are members of the University's Million Dollar Round Table and Adelphi's Ruth S. Harley Society, which recognizes those who have made provisions for the University in their estate plans.
---
Susan Kessler, R.D., CDN, CHES
e – kessler2@adelphi.edu
A member since 2017, Susan Kessler obtained her B.S. in Nutrition from Hunter College, and a M.A. in Community Health Education from Adelphi University. Since 2004 she has taught nutrition classes for the College of Nursing and Public Health, and the Ruth Ammon School of Education. She is currently a Senior Adjunct at the College of Nursing and Public Health. Previously, she provided nutrition counseling for women and children enrolled in the Nassau County WIC (Women Infant and Children Supplemental Nutrition) Program.
Her family is a true Adelphi family. She is married to Jeffrey Kessler, the current Assistant VP and Dean of Student affairs, and their son is currently in his junior year, studying psychology. Of our university, Kessler says "Adelphi has nurtured our family and provided us with great professional and personal satisfaction". Being a member of the Women's Giving Circle has provided Susan a perfect way to give back to the University.
When she is not teaching, Susan maintains a private nutrition practice, and volunteers at an Audubon sanctuary. She enjoys attending the Women's Giving Circle meetings and is looking forward to being involved in the grant review process.
---
Nicole Levy
Social Media Chair
e – nlevy@adelphi.edu
Nicole Levy is currently the Associate Director of Events in University Admissions at Adelphi University, responsible for the advancement and execution of recruitment events and initiatives for prospective undergraduate, transfer and graduate students.
Inspired by her collegiate experience while earning her B.A. in Communication from Monmouth University, Nicole went on to earn her M.A. in Higher Education Administration from Stony Brook University.
Nicole is passionate about working in higher education and is honored to be a part of the Women's Giving Circle and additional groups that aid in the betterment of the student experience, university and the larger Adelphi community.
---
Donna McCoyd*
Founding Member
e – demccoyd@verizon.net

Donna McCoyd graduated from Chestnut Hill College in Pennsylvania in 1966 with B.A. in Sociology. She later attended Adelphi University and earned and B.S. in Nursing in 1978 and a M.S. in Behavioral Health Nursing in 2002.
In the years after completing her studies at Adelphi she provided Childbirth Education and Parenting skills instruction to families in her home, in a physicians' office and at a charitable institution. She also conducted self-esteem workshops and assertiveness training lessons for women.
In addition, McCoyd has been active in her community, serving as a Board member of the Center for Family Resources and as a volunteer for Mercy hospice and Long Island Rotacare. She is a member of the Stewardship Committee in her church and is a founding member of the Adelphi Women's Giving Circle.
McCoyd is married and has three grown children and nine grandchildren. More than anything else, she enjoys spending time with her family.
She is grateful for the education she received at Adelphi and feels that being a part of the Women's Giving Circle has enabled her to continue to be of service to others.
---
Barbara Quinn McElroy, Esq.
Secretary
e – bmcfree@aol.com

Barbara Quinn McElroy, Esq., a member of the Women's Giving Circle since 2014, has served as Secretary since 2015. She is also a member of the WGC Executive Committee formed in September 2016. Mrs. McElroy serves on Adelphi University's Arts Development Board, the Adelphi University President's Strategic Planning Committee and is President of the Parents Association.
A native of Long Island, McElroy attended the College of William & Mary where she received a B.S. in Business Management. She then received a law degree from St. John's University. She practiced law with the Uniondale based firm of Farrell, Fritz where she focused on Municipal Law and Environmental Litigation until she retired to raise her family.  
McElroy is President of Garden City Friends of Music. She has held many volunteer positions within the Garden City School District from 2002 through the present. McElroy is also very active in her church.
Her husband, Gavin, is an attorney at Frankfurt Kurnit, in New York City, where he is a partner in the Advertising, Marketing & Public Relations Group and chairs the Executive Compensation Group. Her two children currently attend Adelphi University.
"The WGC has enabled me to meet wonderful women who care deeply about Adelphi University. These women bring many different backgrounds and experiences to the Circle that then meld together as we work together to support the University. It is a personal and professional privilege to be a part of the Circle."
---
Melissa Murphy
Founding Member
---
Lynda Perdomo-Ayala*
Profile and Recognition Chair
Founding Member
e – lynda.perdomo-ayala@stonybrook.edu
A native of the Bronx, Lynda Perdomo-Ayala was born to Puerto Rican parents, Rosalina and Emilio. She completed her undergraduate work at Adelphi University, earned a master's degree in Social Work from the School of Social Welfare at Stony Brook University, and has two certificates one in Conflict Resolution from Cornell University, and one in Divorce Mediation.
Lynda Perdomo-Ayala is the Administrative Department Head for the Department of Pharmacological Sciences in the Health Sciences Center at the State University of New York at Stony Brook. She is responsible for the administration of the department's policies and procedures, human resources, research, and academics as well as oversees the management of matters concerning all faculty, staff, and students, including the finances of the department.
Perdomo-Ayala has been adviser to the Latin American Student Organization (LASO) at Stony Brook University for approximately twenty-seven years, where she has worked closely with undergraduates. Her direct involvement with students and her efforts to integrate personal experiences with education, have successfully directed many of her students towards appropriate career pathways. Honored and revered by them, Lynda was inducted as the first and only Honorary Member of the Sigma Iota Alpha Sorority, Inc., Moreover, she was instrumental in the initiation of the Latin American and Caribbean Studies Center at Stony Brook University, and continues her work to promote and establish a firm foundation of support for the Center as the Chair of its advisory board. She has a strong interest in recruitment, retention, and mentoring of minority faculty, staff, and students.
In addition to her work with a wide range of student/faculty organizations on campus, Perdomo-Ayala has also worked in her immediate community to establish a series of programs and services to benefit individuals in need. With a focus on people of color, and with an underlying educational theme, she has developed bilingual programs for parents and the community-at-large within such organizations as the Long Island Education Coalition, the Stony Brook University Medical Center's Health Initiative for Underrepresented Communities, Infant Jesus Church – La Familia Unida, The Suffolk County Hispanic Advisory Board, and a variety of school districts on Long Island.
Perdomo-Ayala has distinguished herself as a true leader within the Long Island community, and in particular the Hispanic/Latino community. She served as co-chair to the Healthcare Committee for the First Long Island Hispanic/Latino Leadership Summit convened by the National Conference of Puerto Rican Women (NACOPRW), and established to identify the major issues impacting the region's Hispanic/Latino population. Her interest in women's health lead her to co-chair the 2000 National Convention of the National Conference of Puerto Rican Women entitled: The State of the State of Latina Health. A convention held in New York City, that was supported by the Governor's office, The Department of Health and Human Services, and many other notables in the tri-state area.
---
Mary Perry*
Immediate Past Chairwoman
Founding Member
e – marynperry@gmail.com
Being part of a women's philanthropic group is as energizing as it is inspirational. What the WGC has accomplished in such a short time is truly amazing. It is my good fortune to be a member of this outstanding group.
"The results of philanthropy are always beyond calculation" -Mary Ritter Beard
---
Kathleen L. Rickard*

Bachelor of Arts, Early Childhood Education 1991, St. Joseph's College, NY
US Army Reserve veteran
Retired law enforcement
Bachelor of Science in Nursing Graduate 2014, Adelphi University
e – klrickard@aol.com
---
Christine Reslmaier
Christine Reslmaier was part of Adelphi University's Web Communications Team from 2007-2018. Reslmaier earned an M.A. in Community Health Promotion at Adelphi in 2016 and holds a B.A. in Psychology from Binghamton University. In her career, she has worked as an editor for organizations including AARP, Golf magazine and cbsnews.com.
---
Christine Riordan, Ph.D.
e – president@adelphi.edu
Adelphi University President Christine Riordan, Ph.D., is an internationally recognized expert in leadership development, diversity and inclusion, and team performance. Dr. Riordan is the first woman to serve as president of Adelphi. Since beginning her appointment as Adelphi University's 10th president in 2015, Dr. Riordan has launched a strategic planning effort that has led to a boost in enrollment, increased fundraising, greater recognition and a deeper commitment to student success and diversity and inclusion.
Read her full bio.
---
Rosemarie Ronde
In the first half of 2015 Rose Ronde turned 50 years old and graduated from Adelphi University with a Bachelor's Degree in Emergency Service Administration. That was a natural progression for Ronde as she retired from being a New York City Police Sergeant in 2007. Already a licensed massage therapist, Ronde went on to obtain her real estate license but found that neither massage therapy nor real estate were her passion. With 20 years of experience in protecting and serving the public, she felt that it was time to put the muscle of education behind her experience and returned to college. Ronde has since enjoyed working as a public safety supervisor at an Ivy League college and is currently employed with a private security firm that provides security for two local professional sports teams. When not protecting and serving, Ronde attends services at the church she was raised in and is currently a Ruling Elder.
---
Deborah Viola, M.B.A., Ph.D.*
Dr. Deborah Viola is Vice President, Data Management and Analytics, for Westchester Medical Center Health Network. She is responsible for information management activities across the Network, including business intelligence, comprehensive quality reporting, strategic analytics, information governance and population health analytics.
In July 2014, Deborah joined the Center for Regional Healthcare Innovation at Westchester Medical Center as the Director of Health Services Research and Data Analytics. She directed a system-wide, interdisciplinary initiative focused on improving health care, including the quality, efficacy and efficiency of care, for the Hudson Valley region. The following year she was appointed Vice President, Community Health and Public Policy, where her efforts focused on addressing disparities in population health outcomes through the implementation of the NYS Delivery System Reform Incentive Payment program.
Prior to joining the Center, Deborah was an Associate Professor, Director and Co-founder of the Doctoral Program in Health Policy and Management and the Center for Long Term Care Research & Policy at New York Medical College. She remains on the faculty as Adjunct Associate Professor of Health Policy and Management. She received a doctorate in economics in 1998 from the Graduate School at the City University of New York as a Robert E. Gilleece Fellow. She has published across a wide range of topics including income inequality, disability policy and social justice. Her recent work includes the development and refinement of new tools to integrate the social determinants of health into clinical treatment and prevention. Deborah (nee Lettiere)is also an alumni of Adelphi University, Class of 1984. She was the recipient of the Phi Beta Kappa Full Tuition Scholarship and graduated Summa Cum Laude with a BBA in Business. She is a founding member of the Kappa Rho Chapter of Delta Sigma Pi.
Deborah has served on several community boards, including the Bergen County Board of Social Services (New Jersey), where she was the Secretary and Treasurer for seven years. Her experiences have contributed to her vast practical knowledge of social supports and services and the importance of understanding and addressing community needs to improve population health.
---
*Graduate of Adelphi University